Oh, such a relaxing Tuesday! The weather today was great, the leaves are changing, and Chicago plans are moving along nicely. While things don't seem to be settling from this weekend's issue concerning HighBall (stay tuned), it has quieted a little and now other artists are coming out of the woodwork to share their bad experiences with the organizers as well (!!). Since there isn't a lot to update everyone on today, I thought I'd share a couple of the new items for sale in my shop.
First up is
this awesome fishtail skirt
(pictured above) that I'm wearing in today's outfit post. I'm obsessed with the high-low cuts right now with both skirts and tops — and this bright pinkish-salmonish with navy paisley is so much fun. Size Medium.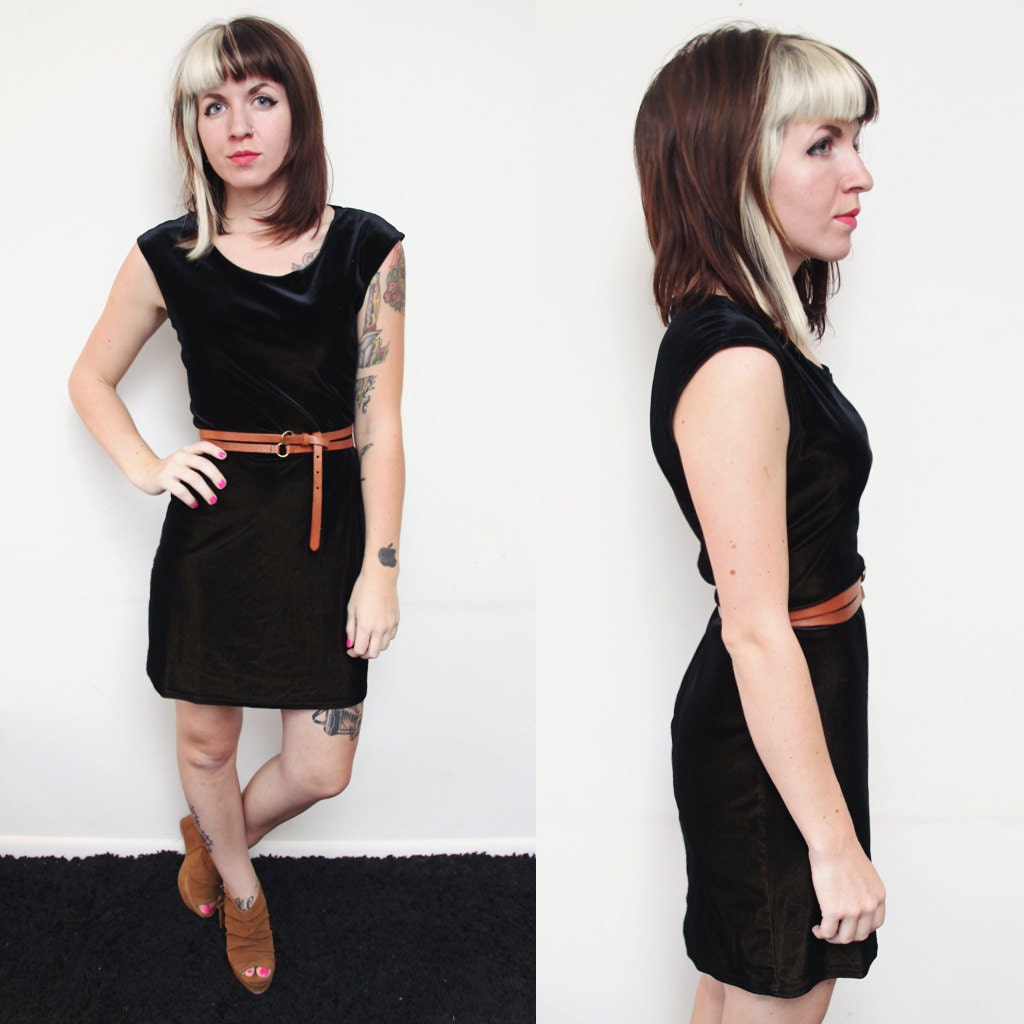 Next up is this
black velvet dress
. 'Black' isn't the best way to describe the color, because is has a great gold undertone. It the light, it almost appears copper. I'm still into velvet for this fall and winter and I know I'm not alone! Size Small-Medium.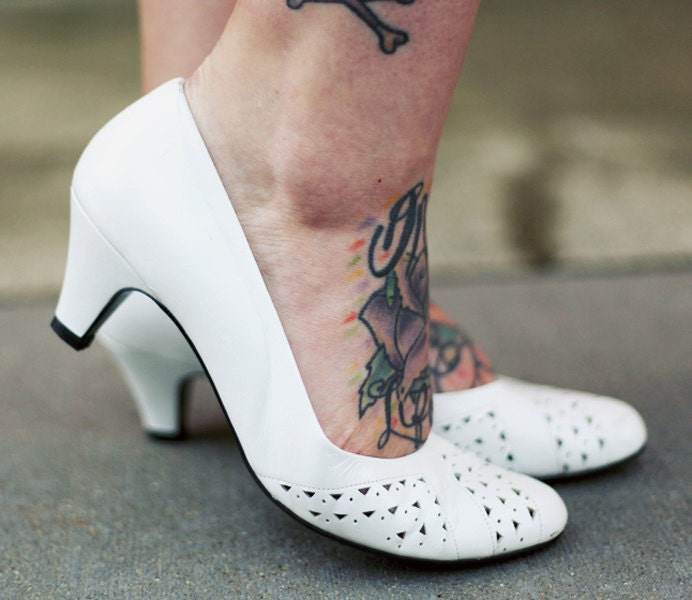 Here are some amazing
white kitten heels
that have triangle cut-out detail. They're nice, crisp, and only show a small amount of wear. Size 7.
And lastly,
the necklace
that I'm wearing in today's outfit post. It's made from recycled and found objects, including this nice filigree-style plastic charm. Chain measures 31" (yeah, I'm all about
long
necklaces, too!).
Keep in mind that you can get 25% off right now when you use the code MOVINGSALE25 at checkout!
Other than that, the relaxation continues tonight — homemade enchiladas (
yes!
) and some Netflix. Speaking of which, do any of you watch
The Walking Dead
? I just started the series and I'm rather hooked. I'd like to blame it on the Halloween-y feelings in the air, but I guess when it comes down to it, I just dig zombie movies and such....
Paisley Fishtail Skirt, Mini Penny (
buy it here
)
SOLD
Red Filigree Necklace, Mini Penny (
buy it here
)
Salmon snakeskin belt, thrifted
Vintage 9West Pumps, Mini Penny (available soon)
Floral zipper front bra, UO
Chambray shirt, thrifted
Studded bracelet, Forever 21