In a recent conversation with Lauren, we were discussing our distaste for diamonds. Quite frankly, we're both anti-diamond and somehow got on the topic of engagement rings. Before you jump to conclusions, Lauren and I don't even have
boyfriends
, let alone fiances who have some sort of pressure to buy us rings that we dub worthy of our anti-bling fingers.
While I mentioned preferring simplistic engagement bands, Lauren went on to tell me about
BloodMilk Jewelry
. I don't see many of these as never-take-it-off type of rings that would be appropriate for engagements, but oh my goodness they are creepily and uniquely beautiful. Based in Philadelphia,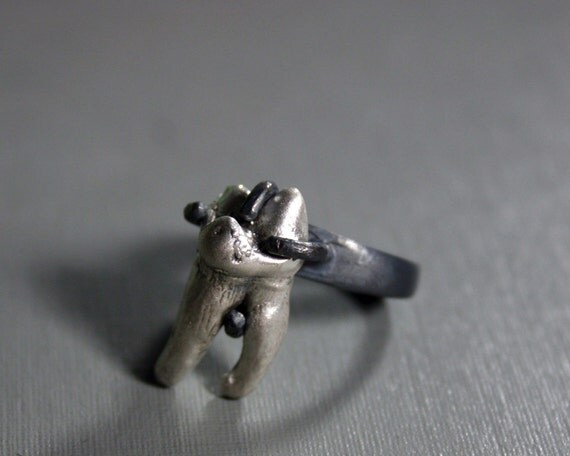 My favorite has to be the
Bear Tooth Engagement Ring
. The contrasting tones and black bear tooth cast are based of off Brother's Grimm #161. How awesome is that?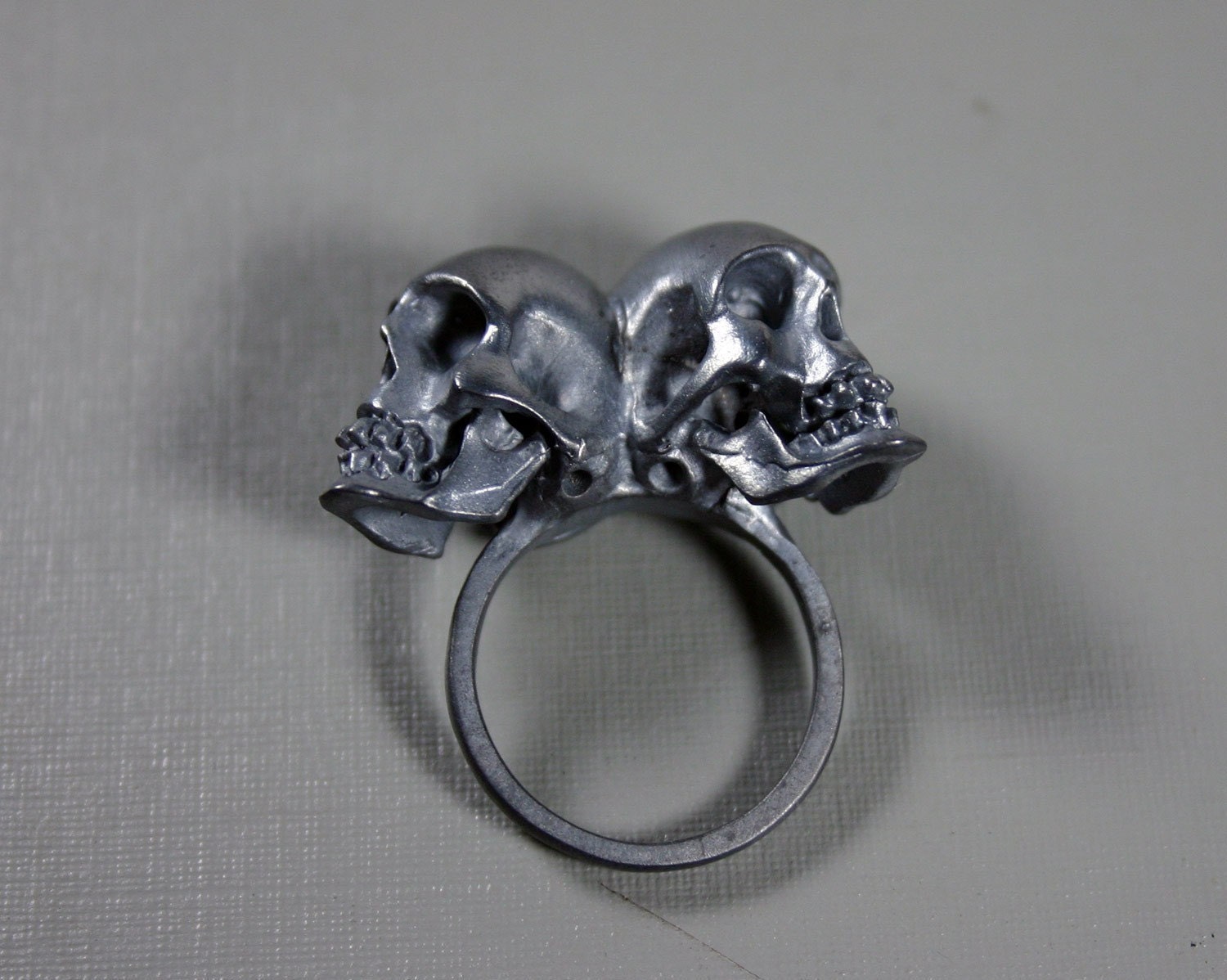 My second favorite is the
Conjoined Twin Skull Ring
. This piece is rather deep and explores not only the creator's interest in Cephalothoracopagus, but also the myth of the doppelgänger.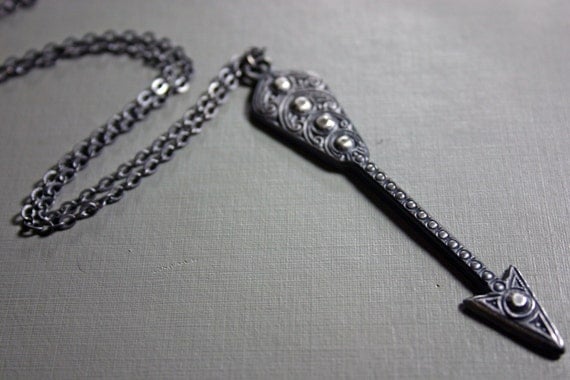 Looking to skip the rings? BloodMilk also makes other jewelry. This
Ornate Arrow Necklace
is absolutely killer. They also have necklaces featuring crow claws, bird skulls, and more.
Be sure to stop by BloodMilk's
shop
and
equally enchanting blog
.