2011 started off with a new addition to my life — Kitty. Early in the year, Geoff and I adopted a five month old kitten from a nearby shelter, causing my heart to be filled with an indescribable amount of love for this little furry creature.
I started Mini Penny Blog in March, kicking things off with my first DIY tutorial — our
custom bicycle store
.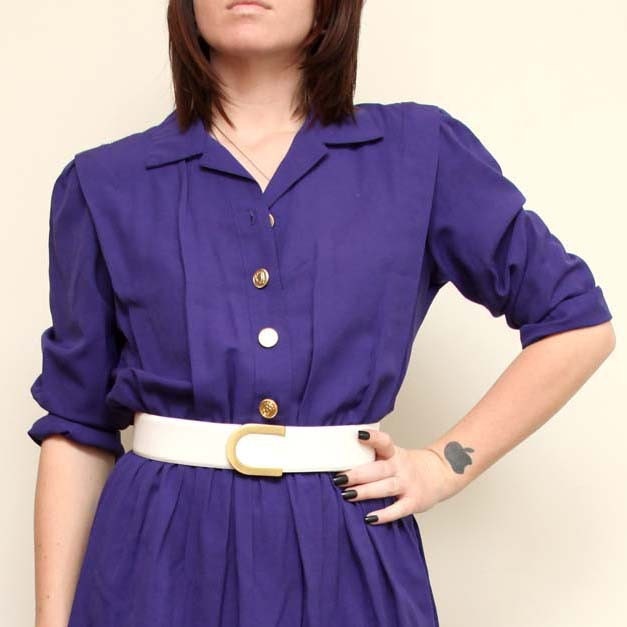 At the same time, I also launched the
Mini Penny Shop
on Etsy. The blog and shop have been my favorite adventure this year!
Shortly after opening Mini Penny Shop, I started my Quaint by Number project. It was great to see my idea of custom paint by number kits materialize!
Speaking of which, I have a bunch of new kits to list...!
I completed a
30-Day Fashion Challenge
.
I started posting my daily outfits and actually had over 120 days of consecutively posting my outfit
every day
. The only time I started missing days was when Geoffrey was out of town on business and I took a road trip to Chicago! I definitely miss out daily outfit post adventures!
I made friends with a Stegosaurus.
It was a great summer with pool time and sunshine!
We checked out the Olentangy Indian Caverns.
Somehow we also survived a canoe trip...
Of course it wouldn't be summer without grabbing a blanket and settling into Columbus's annual community festival.
My brother, sis in law, and nephew came to visit from San Diego, so we went and made friends with all of the animals at the zoo.
We caught fireworks from the baseball stadium on the Fourth of July.
Saw lots of good live music, including three of my favorite current bands — YACHT, STRFKR, and
Chromeo
.
I was honored to be selected as a featured member for StyledOn in July.
The world lost a great musician and one of my most admired fashion icons — leaving me to realize to never take my talents for granted.
I got fringe for the first time since elementary school!
The Ohio State Fair provided some colored entertainment this year.
Mini Penny was selected as a top blogger on MTV Style!
Geoff and I took a
road trip to Pennsylvania
for his family reunion and took the time to visit
Fallingwater
.
Stanley came to visit
from Santa Monica!
In September I took an extremely bumpy solo
road trip to Chicago
.
But finally met my Tumblr friend,
Daina
, in real life.
I learned the
true power of social media
.
Geoff and I hit up my hometown for the
Pumpkin Show
.
And we had a
totally excellent Halloween
.
I took a huge step in my life and
moved to Chicago
.
And immediately got back on my bicycle and felt at home.
Mom came to visit me for Thanksgiving and
we had a great time
!
And Geoff came up for my birthday!
Finally, it was absolutely wonderful to be included in
ModCloth's Spread the Cheer Event
!
2011 Favorites?
Film:
Midnight in Paris
Book:
Is Everyone Hanging Out Without Me?
Album:
Reptilians
by STARFUCKER
So needless to say, 2011 was amazing. I met amazing people (both in person and through this awesome blogging community) and plan to make 2012 even better!