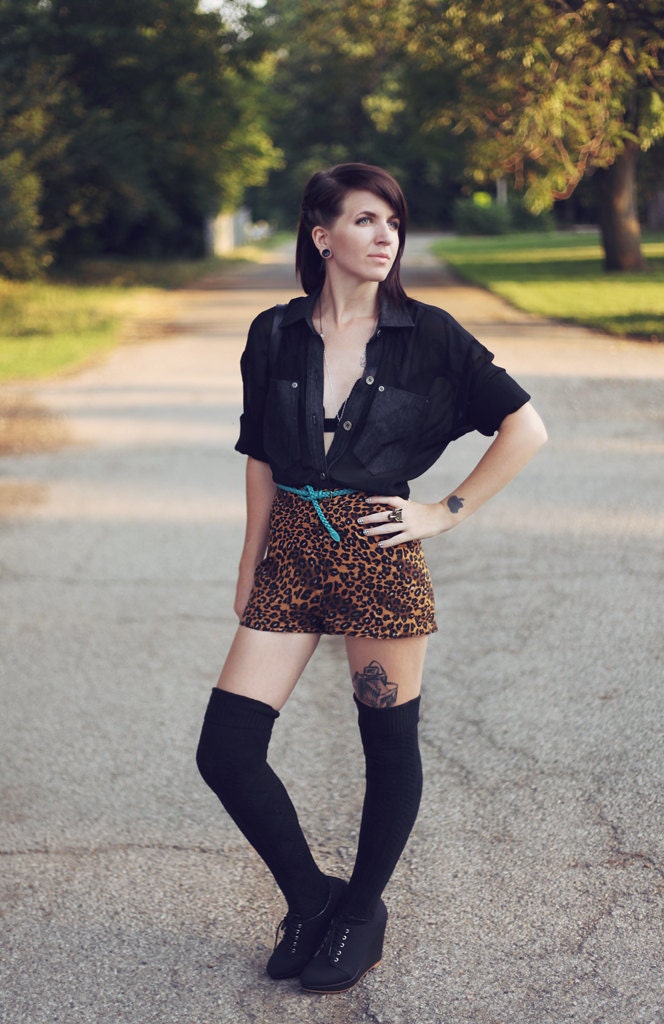 80s A'Nue Ligne Sheer Blouse Size S, $30
SOLD.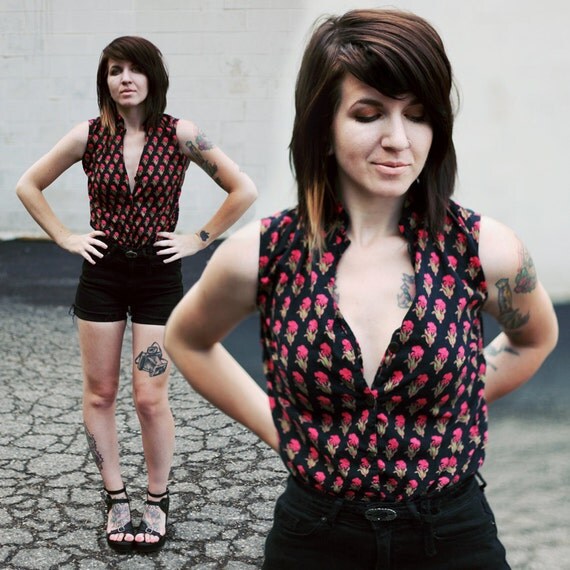 Floral Print Sleeveless Blouse Size S, $25
SOLD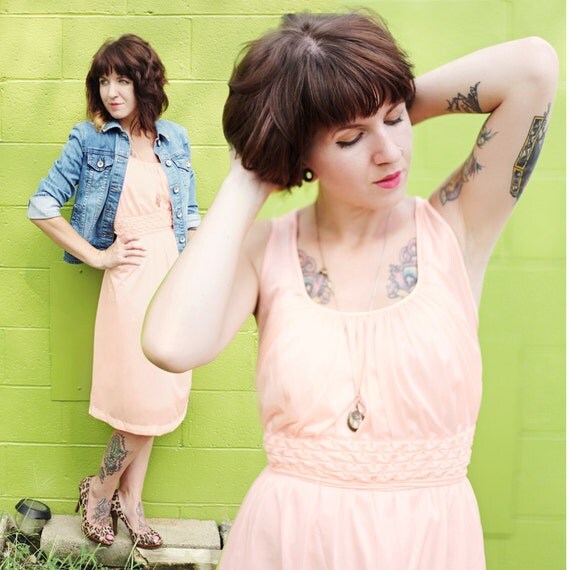 50s-60s Peach Silky Dress Size M-L, $26
SOLD
Okay, so only a few new items were added, but I did a huge round of markdowns yesterday! There are pieces as low as $4.99, so definitely
check out the shop
. Those of you who follow me on Instagram may have noticed the Frankenjackets I've been making. Those should be hitting the shop tomorrow night for anyone who is interested! Aside from that, I have a few SHOP MY CLOSET items. Some were left over from the moving sale and others are just pieces I have pulled from my closet recently. Please
email me
if you're interested in any of them!
Gap Pleated Skirt Size 4. Asking $8 + Shipping
SOLD
Sparkle & Fade Poncho Size S-M.
SOLD
Express Sleeveless Blouse Size L, Asking $5 + shipping.
SOLD
Leopard Print Shirt Dress Size 6, Asking $5 + shipping.
SOLD
Kimchi Blue Ruffle Tank Size M. Asking $5 + shipping.
SOLD
Reformed Floral Skirt Size 2. Asking $5 + shipping.
SOLD
Lots of goodies! Like I said, there should be some new and fun jackets in the shop tomorrow, so stay tuned...